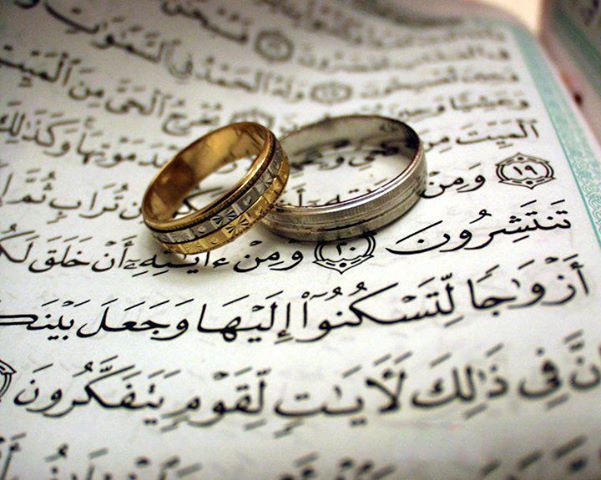 What is a Nikah?
The Nikah is the equivalent to marriage in english. It is a sacred and solemn social contract made between bride and groom.
What is required to be Islamically married?
A Nikah must be performed between the bride and groom in order to be Islamically married.
Who performs the Nikah?
The Nikah is performed by Imam or another Imam of the parties choosing.
Does my Nikah mean I am legally married?
No. The Nikah ceremony means you are Islamically married. You are not legally married until you obtain a marriage license from your local government, or go through the dedicated processes your local government has in place to legally marry its residents.
How do I book your services?
Please fill out the forms.
As the bride, do I need a Wali (guardian)?
Yes. We suggest that the father or brother both of the groom and bride be present.
Do I need a marriage license prior to the Nikah?
Yes. You must bring a marriage license from your local town clerk otherwise the Nikah will not be conducted.
What day and time is available to conduct a Nikah?
The weekends only between Dhuhr and Maghreb. However, exceptions may be made depending on the availability of the Institute.
For more information: 077 1376 1414
Advisory Services available at Taleem
1) Personal advice
2) Family advice
3) Social advice
Personal Advice:
Meetings can be arranged to help individuals discover their inner-selves.This will focus on understanding the function and connection between the inner dimensions of human life. It includes development of the 'Aql' (Intellect), the 'Qalb' (Heart), the'Rooh' (Spirit) and the 'Nafs' (Soul). Advice pertaining to marriage can also be sought
Family Advice:
This focuses on the issues related to maintaining a peaceful family life. It helps the individual to develop a strong relationship with their spouse and other members of the family. Moreover, it discusses issues raising children islamically
Social Advice:
This focuses on nurturing outward behaviour and governing oneself for society. This includes anger management, learning about others' rights etc
Process of Seeking the Aforementioned Advice Services
We offer general and customised training.
To book your place or to request for customised training,
please call at 077 1376 1414

Applicable training fees may be charges but sometimes we
provide free training based on individual circumstances.