Taleem Institute aims to provide a robust and comprehensive syllabus that incorporates vital areas that children of all ages need to learn in order to equip them with the necessary knowledge to be model citizens, who have a deep-rooted sense of faith and belief, guided by the Qur'an and Sunnah

.
Taleem Institute not only teaches students their religion but teaches them to live harmoniously in society. Embedded in the curriculum are the virtues of tolerance and respect for others (whether Muslim or non-Muslim), playing an active role in the community and promoting values of model citizens such as individual liberty, mutual respect and tolerance of those with different faiths and beliefs.
We teach students how to be upright citizens and distinguish right from wrong and to respect the law. We ensure the students accept responsibility for their behaviour, show initiative and to understand how they can contribute positively to the lives of others in the community and society as a whole.
At Taleem Institute, students learn to discover and evaluate the world around them from a Muslim perspective and through the broad curriculum taught here, they will be encouraged to use and develop their gifts according to Islam and the sunnah of the prophet Muhammad (saw). 
The objective is to provide a high-quality Muslim education which will bring the best out of the youth and enable them to have confidence in the Muslim faith and to apply its principles to their lives. This philosophy is reflected in the curriculum, discipline and ethos of the school.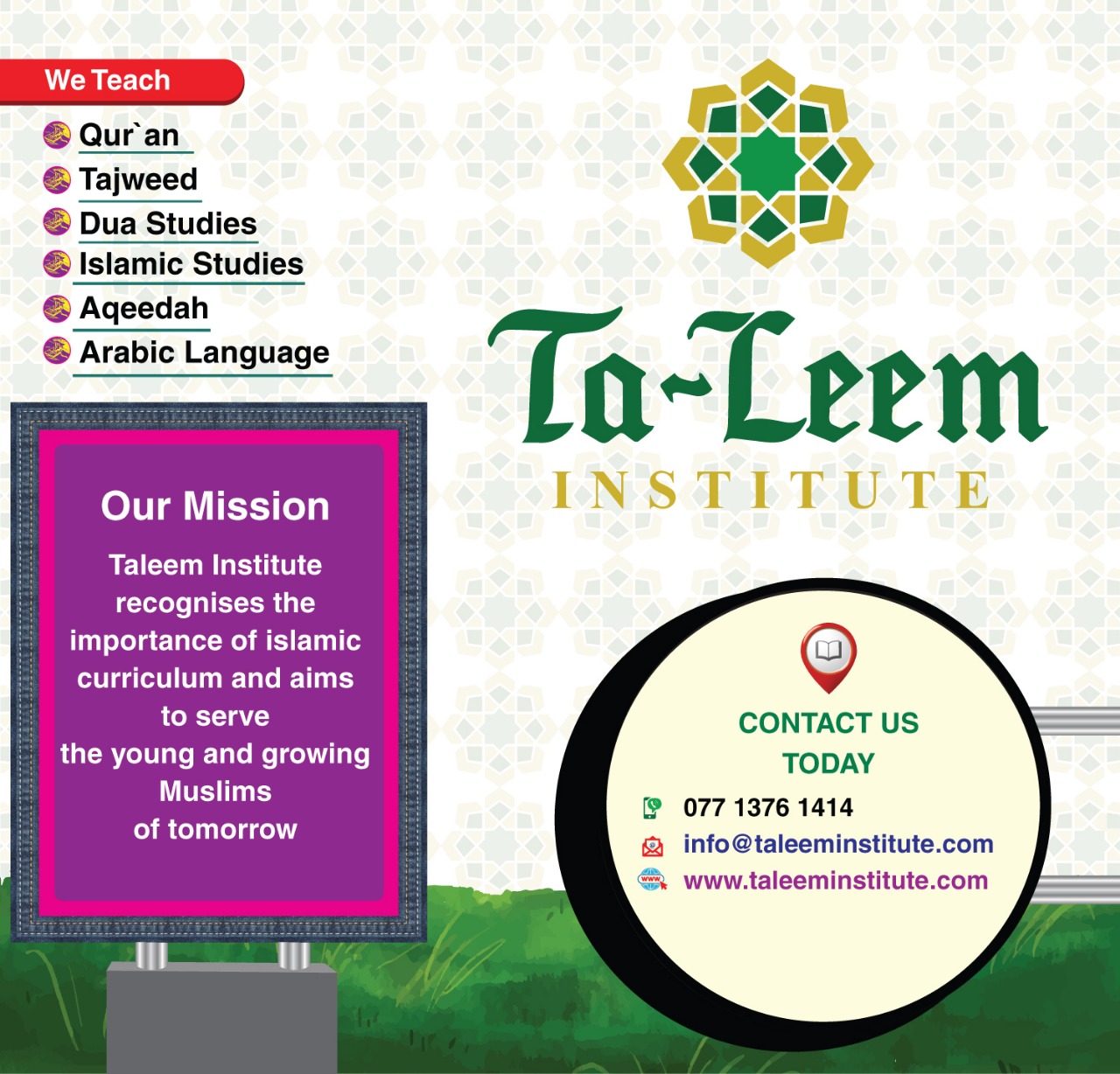 Our Commitment To Our Students
Subjects Taught & Age Groups
Our Commitment To Parents