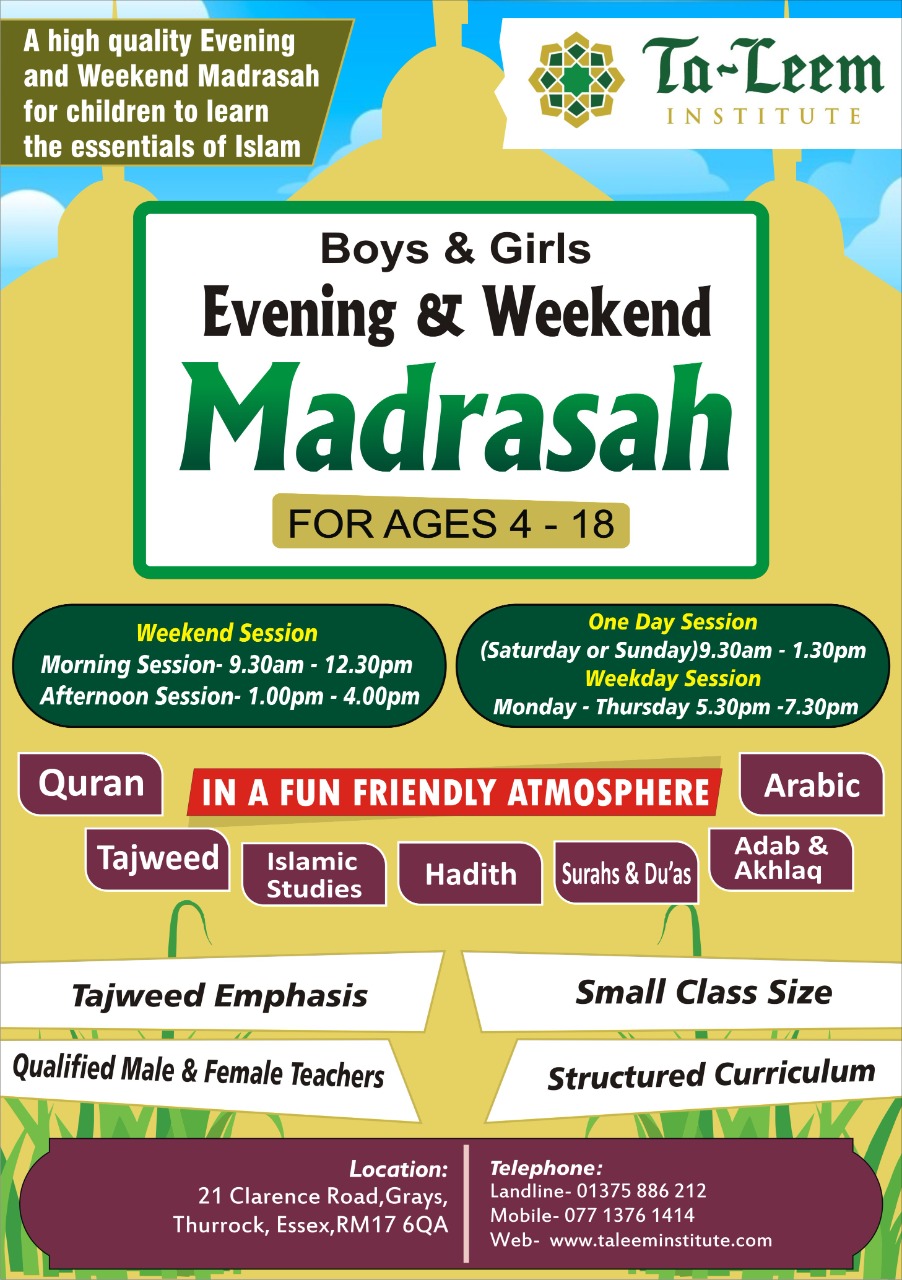 The Weekend School-Little Muslims
Aim
It is imperative to shape the mind of our youth from an early age. At Taleem Institute we teach our students true A'qidah, Islamic Adaab, and Akhlaaq guided by the Qur'an and Sunnah.
Method
Children when young need to be nurtured in a caring and loving manner. We do not place unnecessary pressures upon our students and strive to make learning as enjoyable as possible. This encourages our students to love and cherish their Islamic identities.
ASSESSMENT
We believe that exams and assessments are an unnecessary burden on young minds. Therefore, there are no formal assessments for our students within this age bracket. Instead, we rely on continuous reports from teachers who monitor student's progress diligently.
Our terms run for a duration of 16 weeks. Guardians shall receive a written report at the end of each term. Two formal meetings are organized every six months where guardians will be able to meet the class teacher, Head Teacher, and Management.