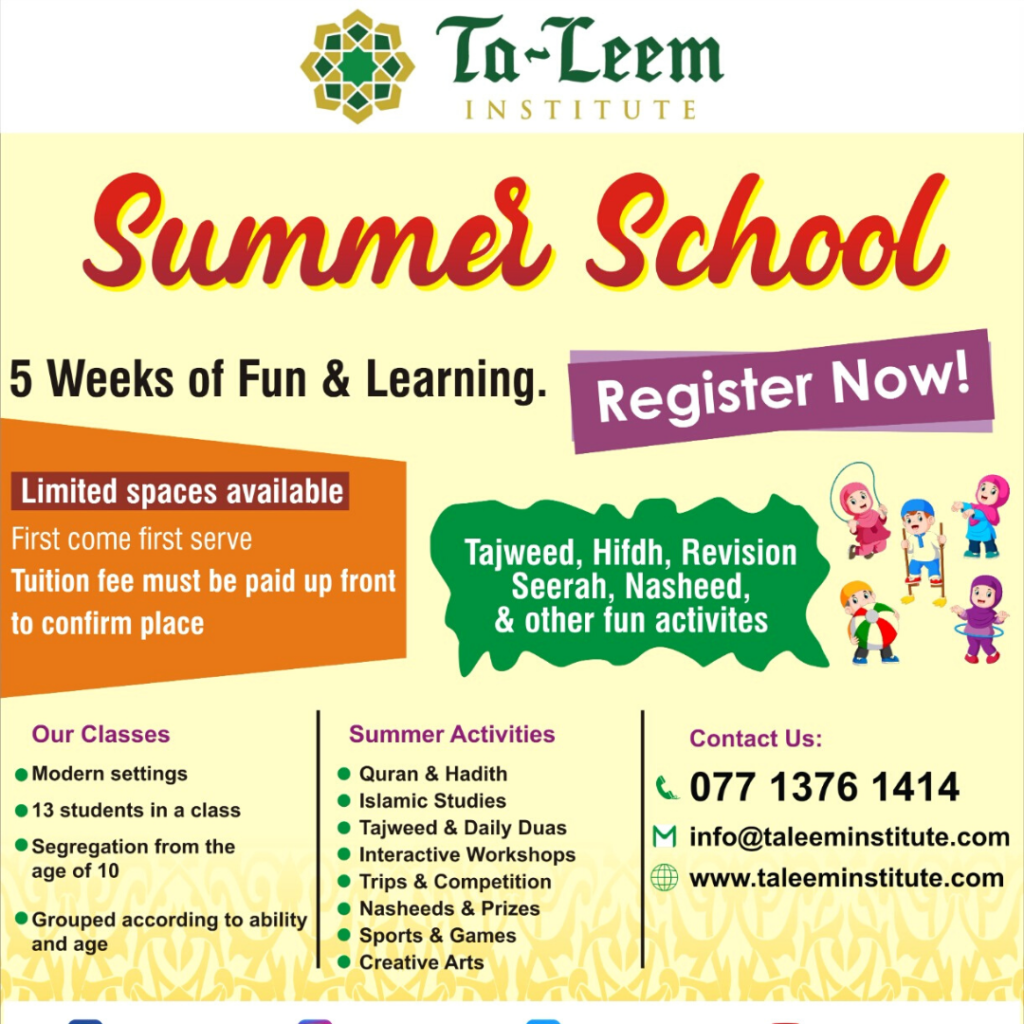 Assalamu Alaikum,
We pray that this message finds you in the best of health and emaan.
Here at Taleem Institute, we have been working tirelessly behind the scenes to bring you the best in Islamic knowledge, as well as community, lead inclusive programs.
So, With the grace of Allah, we are extremely proud and excited to welcome you all back to our SUMMER SCHOOL OF FUN
We are set and ready to welcome all of our students and the wider community to our super fun and educational summer school,
Registration is required through our link below. Whoever wants to enroll in Summer School, must fill up the registration form.
https://taleeminstitute.com/admission/child-adission-form/
Jazakallah Khair
Taleem Institute Admin