All classes are taught by qualified and vetted teachers who represent our diverse communities. We take careful steps to ensure that all faculty members are vetted thoroughly before they join our excellent team.
Taleem Institute takes child safeguarding very seriously and we accept our responsibility to provide a duty of care to all those within our program of study. Teachers and governors are required to be fluent in English. All staff undergoes intensive training that includes Adaab & Akhlaaq courses. We follow a DBS policy. So you can rest assured all of our tutors are fully vetted and checked.
English Speaking

Qualified & experienced

Female teacher (boys and girls separated over 10)

DBS (previously referred to as CRB) checked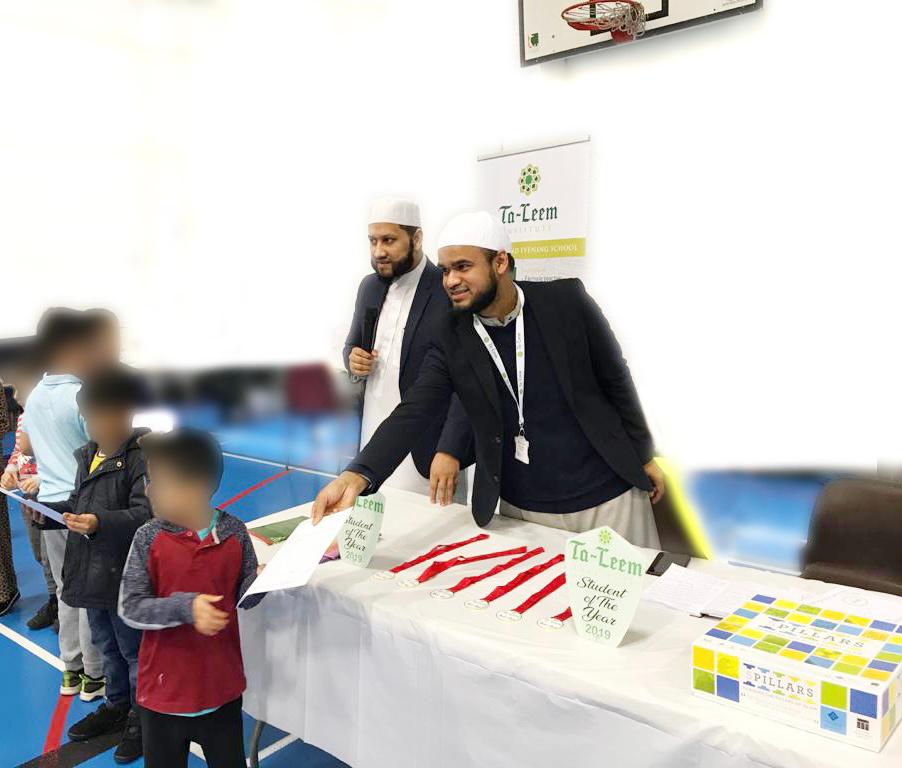 Ustadh Abdul Kaiyum Mizan
Founding Director & Headteacher
Welcome Message from the Headteacher
The Taleem Institute has been established to provide an excellent all-round and inclusive Islamic education. Making learning enjoyable by engaging with our students is what really sets us apart. We challenge and motivate our students towards success in Dunya and Akhira.
As a native of Thurrock, Grays, Essex, I have been aware of a lack of resources in the teaching of Islam. We have grown as a unique and vibrant Muslim community. Therefore, Taleem Institute seeks to serve our members by providing a holistic learning center that will create a positive change. We combine Qur'an and Arabic teaching to further the understanding that our students have Islam. We go beyond the basics by helping students apply the teachings of Islam through everyday actions.
We are committed to providing the highest quality of teaching. Ensuring that students remain safe and motivated is what we do best. Join today to achieve together.
Ustadha Fatima Tehsin
Female Teacher
Ustdha Fatima has completed an intensive Tajwid course on Ibn al-Jazari, a classical Tajwid text, and studied Tajwid extensively under several males and female Tajwid scholars. She has the qualification and experience to make her one of the most capable teachers in our Institute. She holds a clear enhanced DBS. Her aim is to make teaching accessible to our modern students developing a love for the teachings of the Qur'an and perfect tajweed recitation.
Ustadh Absher Mansoor
Male Teacher
Our esteemed colleague Ustadh Absher is a graduate of Anglia Ruskin University in Psychology. He specialises in teaching Qur'an with the correct tajweed and Arabic language classes to male students. He is a founding member of our Taleem youth team and offers guidance and support to our team members. He has a deep understanding of modern teaching methods and is a student of Islam who has completed the Qur'an. He is DBS cleared.
Ustdha Sara kisha
Female Teacher
She was born and raised in Essex UK and has remained a positive influence on those around her. She holds certificates and degrees including BA (Hons) and became focused on transforming young Muslim minds after graduating from her studies. Her love of the religion of Allah has made her devote her efforts towards spreading the teachings of Islam and ensuring our community raises a generation of tolerant, democratic, and knowledgeable Muslims. She is DBS cleared and is Health and safety trained.
Mariam Gondal
Female Teacher
Taslima Begum
Female Teacher
Ustadha Haddadi Nabila
Female Teacher
Souad Zeroual Hanin
Female Teacher
Ustadha Marie Sasey
Female Teacher
Ustadha Asma kisha
Female Teacher